Serving Oadby & Wigston families with funeral flowers
A Personal Touch
We are Magnificent Bouquets, a local, independent florist based in the borough of Oadby and Wigston. We take pride in forming personal relationships with our clients to create bespoke sympathy floral tributes, which we appreciate are so important in helping with saying that final goodbye.
We offer safe distance or video consultations where we can talk about your loved one to decide upon the most appropriate and suitable farewell flowers and tributes.
We specialize in traditional and contemporary funeral flowers in Oadby and Wigston. We can cater for your every floral need, large or small from a single bloom tribute to a complete chapel of rest dressing.
View our funeral tribute photo galleries:
View Funeral Gallery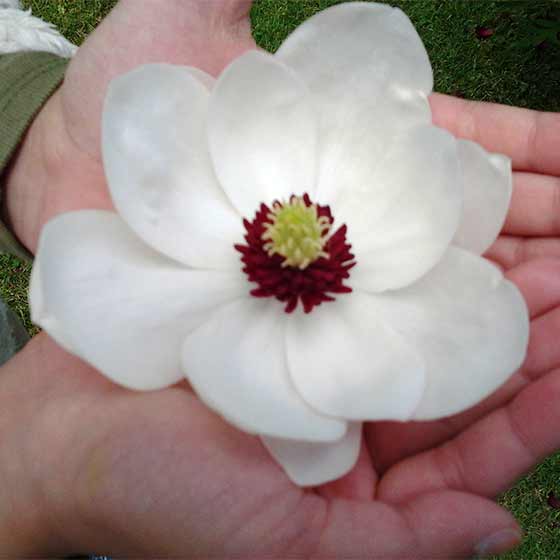 For a Consultation
Please Call to discuss your floral requirements
Funeral Services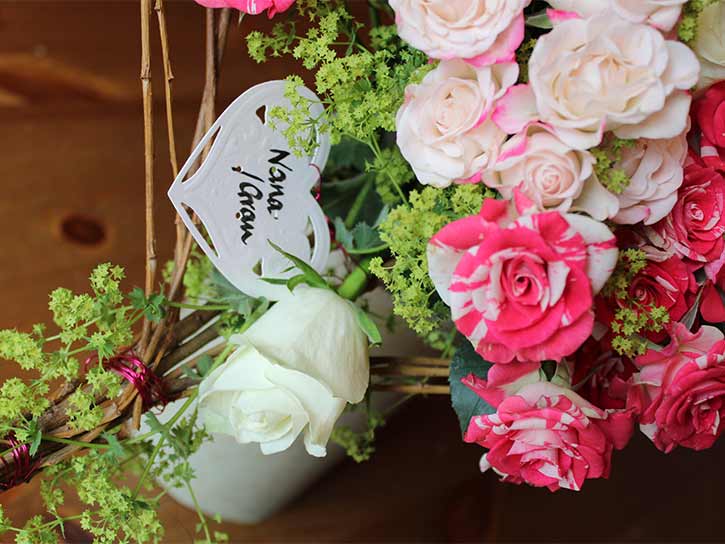 Natural Burial Flowers
in
Oadby

&

Wigston, Leicester
Magnificent Bouquets florists are specialists in fully biodegradable floral arrangements and tributes, which are most suitable for natural burial sites. We are fully invested in sustainability and will create the most beautiful tributes using these principles.
Magnificent Bouquets serves the following natural burial companies:
The Natural Burial Company — Scraptoft Leicester
The Willows Natural Burial Ground — Leicester
View Natural Burial Funeral Gallery
Asian & African & Caribbean Funeral Flowers
in
Oadby

&

Wigston
Magnificent Bouquets can respond quickly and creatively to provide ethnic funeral flower arrangements in a timely manner. We can provide boxes of petals, religious symbols, names and auspicious titles to commemorate your loved ones passing.
View Religious Tributes Gallery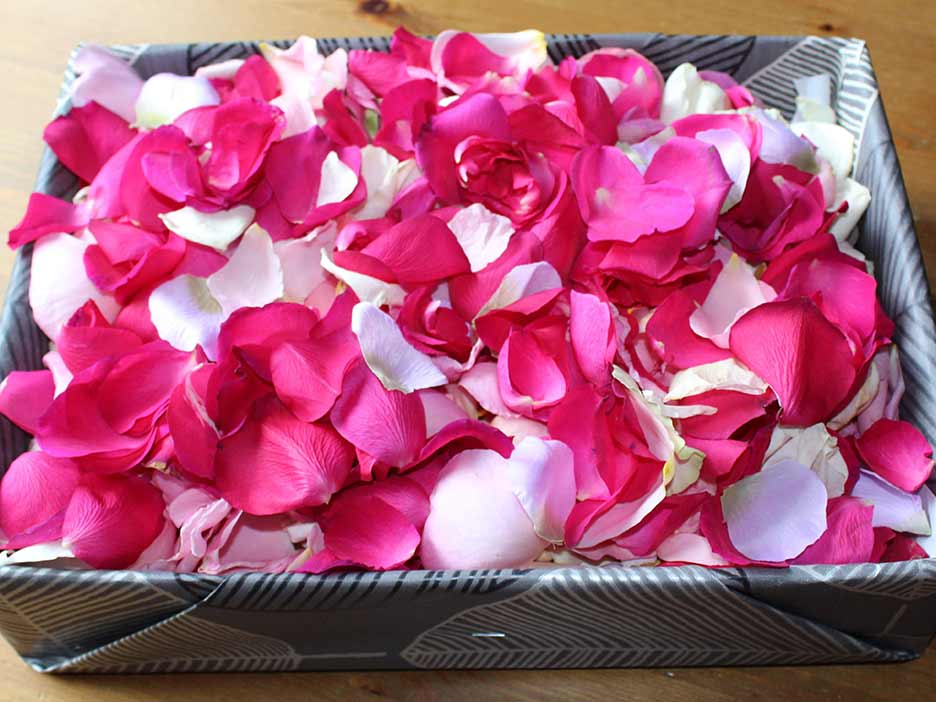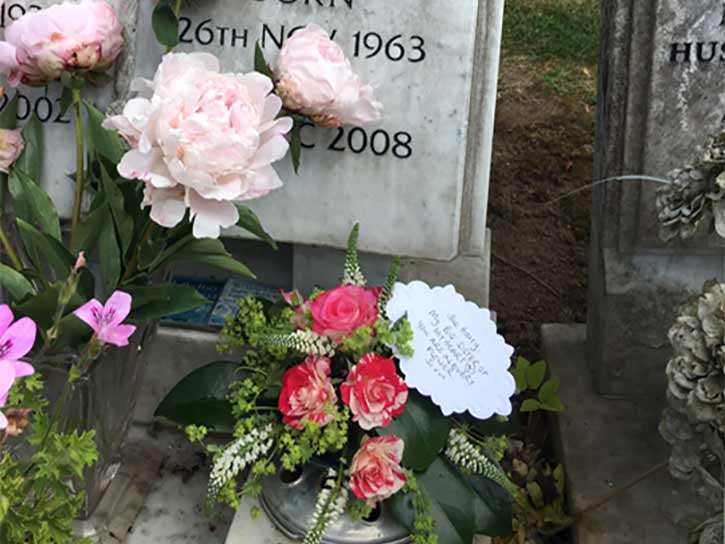 In Memoriam Tributes
in
Oadby

&

Wigston
We fully appreciate that time passes very quickly and you may wish to mark the anniversary of a loved ones passing with flowers.
Should you require this service we are also able to place tributes on your behalf.
View Tied Sheaf Tributes Gallery
"If you want the best, Magnificent Bouquets is the place to go. This wonderful person brought light to me in the darkest time with the flowers for both of my parents funeral. — Rachel W.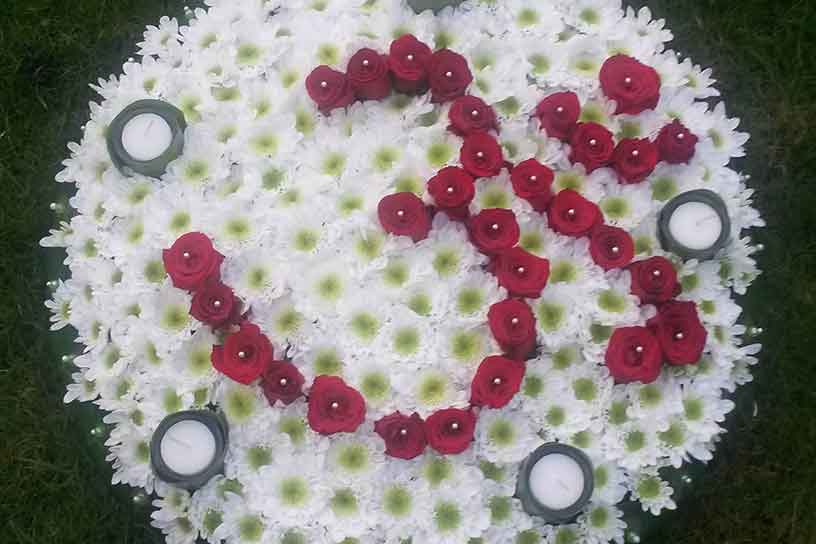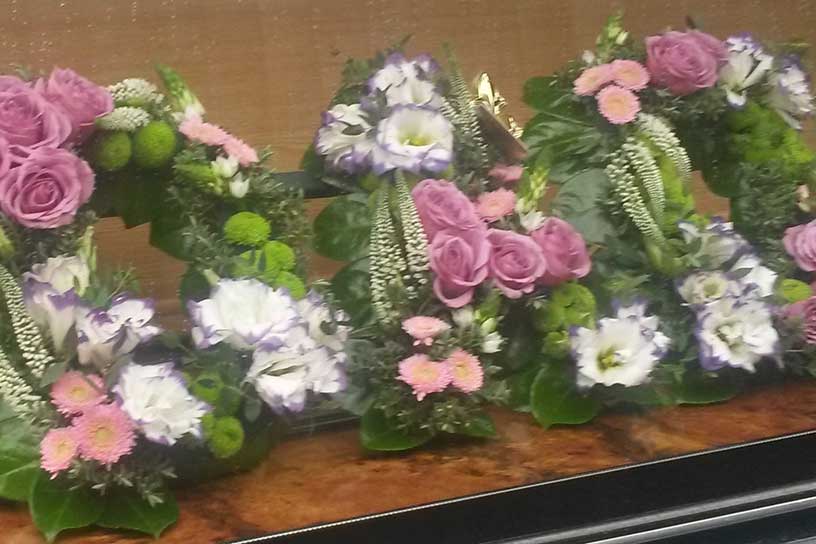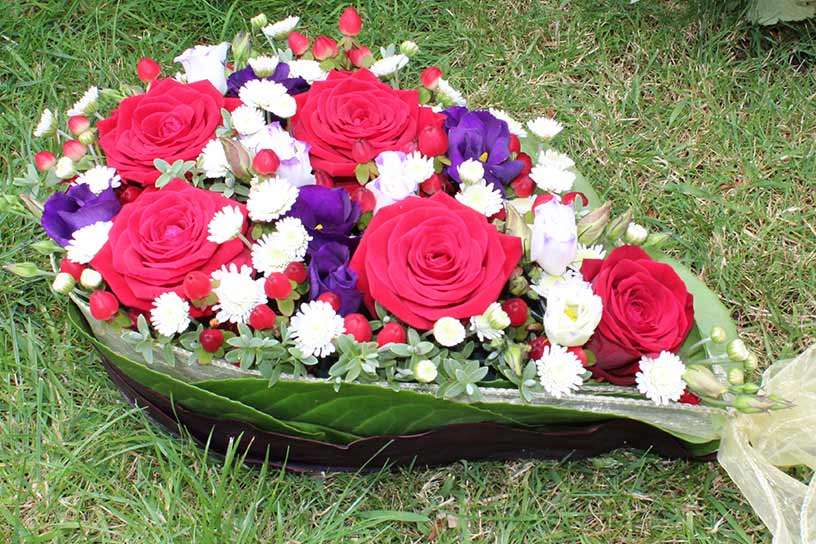 We appreciate saying goodbye is never easy. Together we can find the most sympathetic way to say farewell with:
Consultations & appointments
Video consultations to browse design books to decide on the best funeral tributes to suit your loved one

Or arrange an appointment to visit our studio garden for a consultation
Personal Touches
A high standard of craftsmanship, using a wide variety of quality blooms, techniques and styles to reflect your personal choice

Catering for the very modest to the most extravagant of sendoffs

Chapel of rest/venue floral dressing

Reliable and flexible delivery

Multi-cultural funeral specialists

Asian, African and Caribbean funeral flower specialists
Farewell Tributes
Tribute delivery to the funeral director or to the family's home

Floral tributes to mark the anniversary of your dear one's passing

A wide range of Natural Burial tributes using biodegradable materials
Funeral Directors & Crematoriums
Magnificent Bouquets is ideally situated to serve: