My Story with Flowers.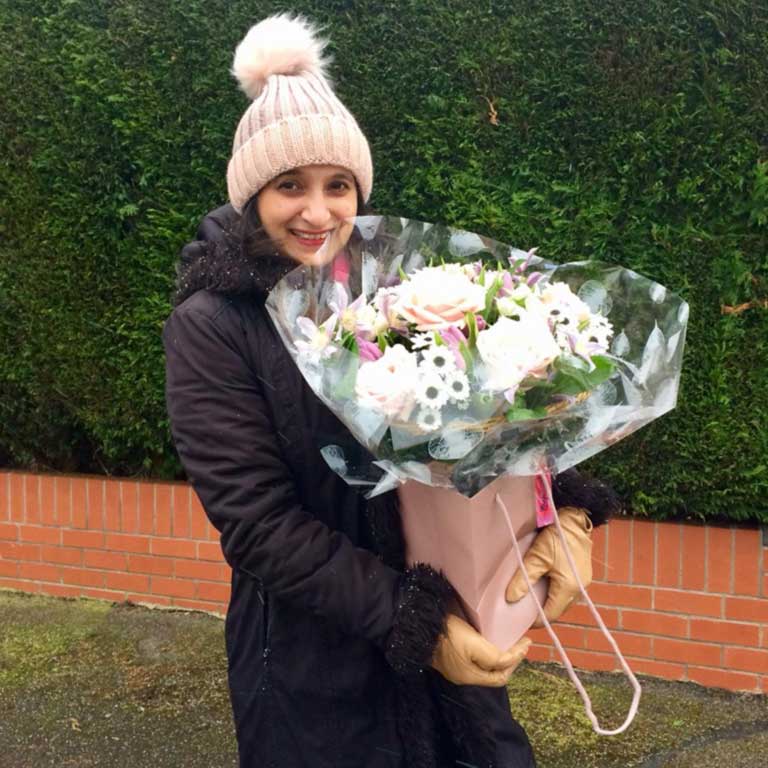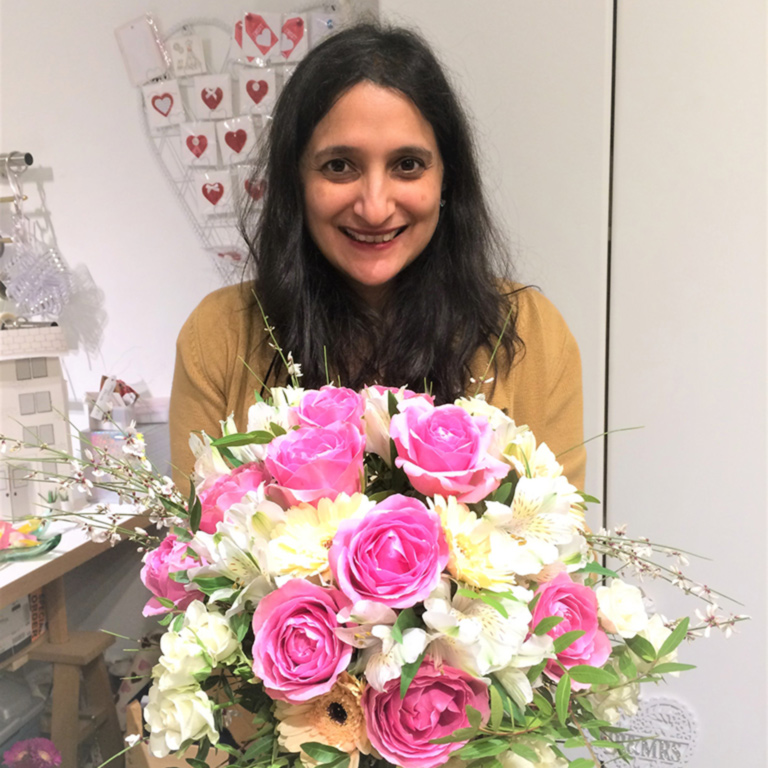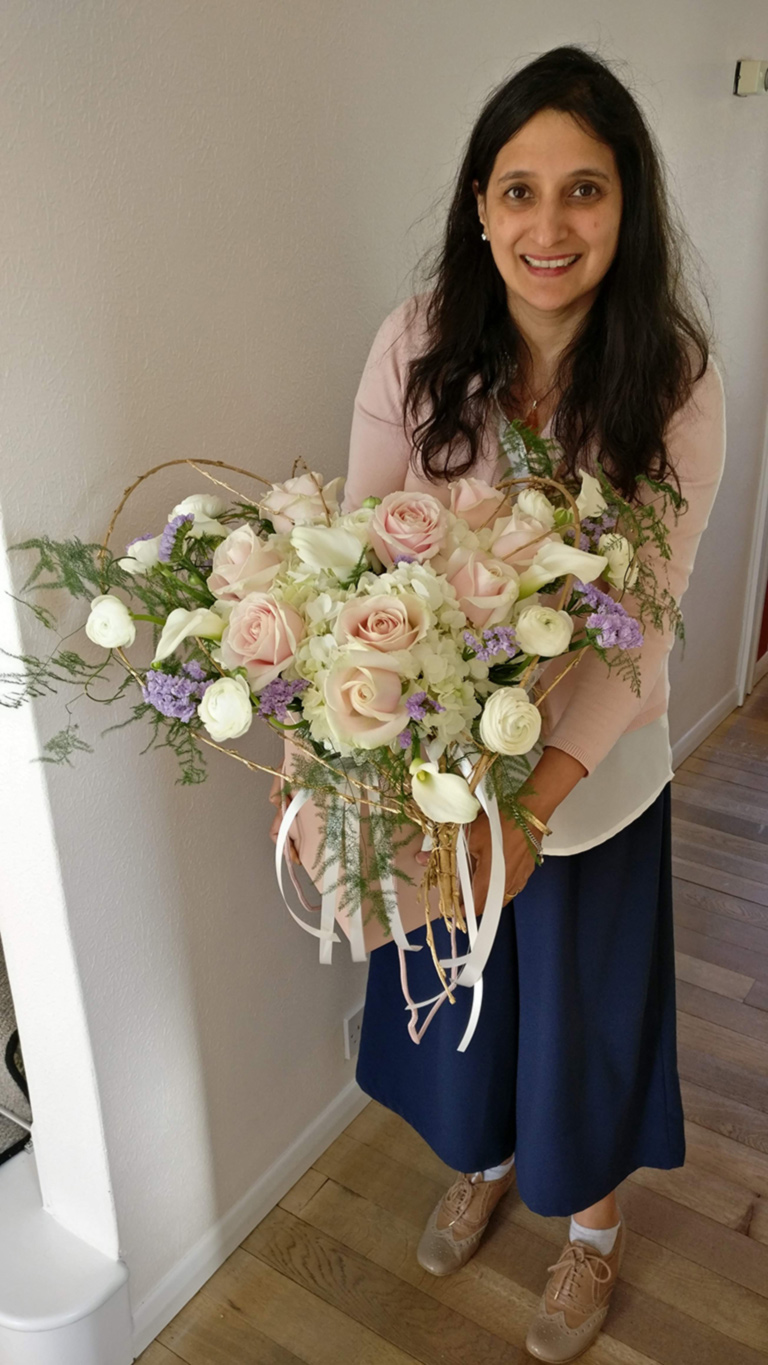 I'm Jo Hammonds, lead florist and the vision that directs Magnificent Bouquets, from my flower studio based onRosemead Drive, just off London Rd (B582) in Oadby.
I've been a professional florist since 1999, but really my passion for flowers started years earlier when my anosmic grandfather couldn't smell the roses.
He lost his sense of smell due to a childhood bout of smallpox. My earliest memories are from when he would hold my hand, to walk with me round his exquisite rose garden, encouraging me to bury my nose in the most colourful blooms, saying 'Smell this one! Can you describe the scent? Does it smell as beautiful as it looks?'
To this day I remember those roses, the vivid colours, the glorious smells. He always smiled at my replies. It was the start of my magical journey with flowers.
Art Meets Flowers
As an arty girl I studied design and textiles then worked as a freelance designer, until hearing a radio advert for a floristry course led me to work with flowers. I'm eternally grateful to the inspiring college tutors who encouraged me to blossom.
During my course I spent an enchanted week on placement at the legendary Jane Packer London store. Her serene shop fascinated me, with its manically bustling workshop beneath, and the elegantly styled arrangements took my breath away. That's when I knew I wanted to create striking, original floral designs.
I LOVE my work with flowers!
Every bit of it! From meeting people, discussing ideas, creating designs that bring dreams to life, seeing venues and getting excited!
Following a recent visit to Royal Flora Holland, I now buy flowers directly from the growers in Holland as well as from our local wholesale, which gives me a huge variety of flowers to work with, leading to amazing creativity with flowers.
I really look forward to serving the people of Oadby and Wigston and South Leicester with flowers and seeing your lovely smiles.